Assoc. Prof. Dr. Peerayuth Charnsethikul, Dean of the Faculty of Engineering, signed an Agreement of Cooperation on a Dual Master's Degree Program with Prof. Dr. Lee Tzung-Hang, Dean of the College of Engineering, University of Tamkang, Republic of China (Taiwan). The ceremony was held online on March 22, 2022. The Dean of the Graduate School of Kasetsart University (KU), accompanied by administrators and faculty members of both universities, attended the ceremony.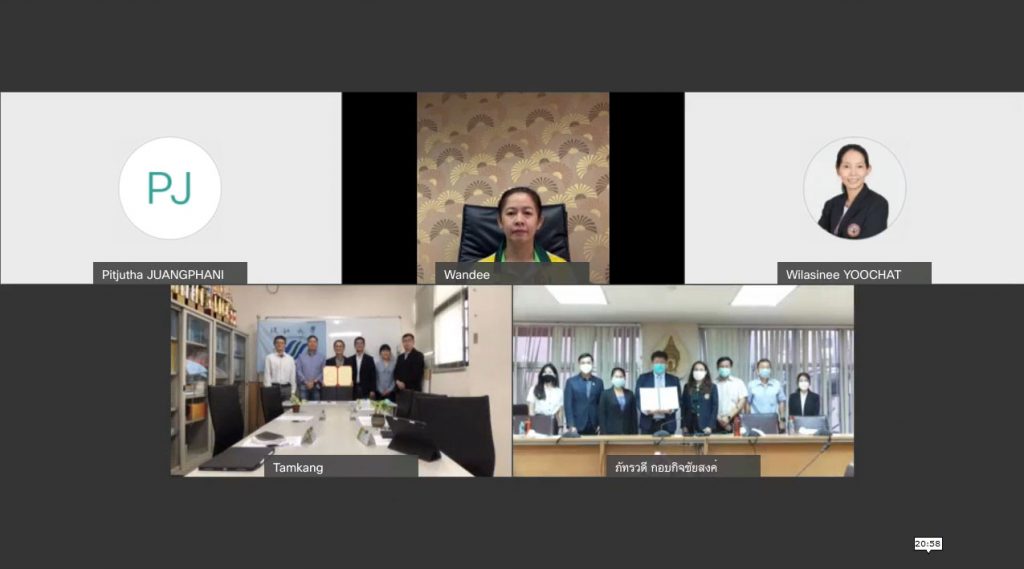 With the continuous support from both institutions, Assoc. Prof. Dr. Pongsak Nuphan of the Department of Environmental Engineering, Kasetsart University, and Prof. Dr. Chi-Wang Li of the Department of Water Resources and Environmental Engineering, Tamkang University, have been in charge of the academic collaboration initiatives since 2017.
For the past five years, we have been able to exchange several students, organize multiple academic conferences as well as academic seminars, coursework studies, conduct and publish a range of joint research in international engineering journals, culminating in the Dual Degree Program in Environmental Engineering /Environmental Technology and Management between Kasetsart University and Tamkang University. This program will initially be taught at the master's degree level and may in the near future be extended to a bachelor's degree.
Tags :