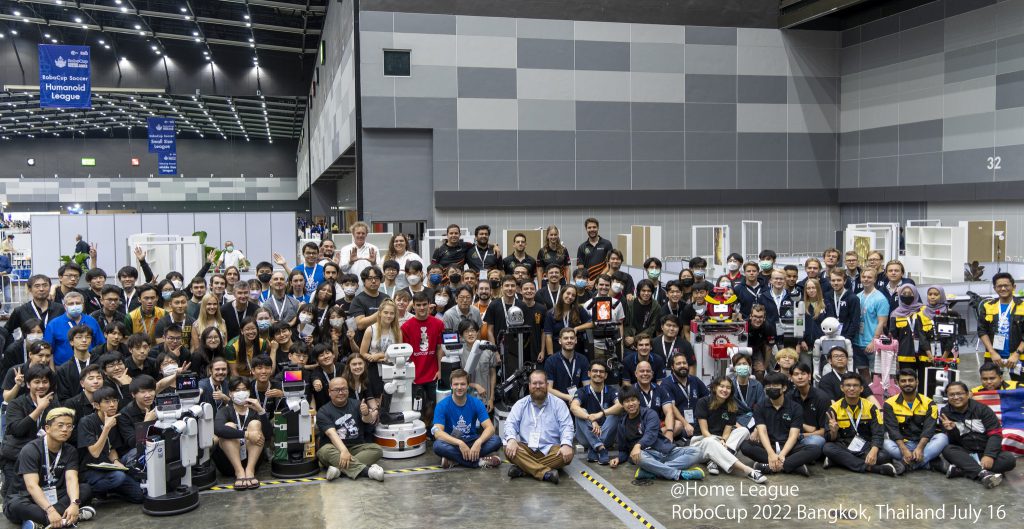 Students of the Faculty of Engineering's SKUBA 2022 team brought their home robots to participate in the 25th Global Robotics Competition at the World RoboCub 2022 Exhibition, which was organized by Mahidol's University's Faculty of Engineering, in conjunction with the Ministry of Higher Education, Science, Research and Innovation (TSU), a network of educational institutions in the field of engineering, robotics and artificial intelligence, government agencies and the private sector.

The event was held from 13 until 17 July 2022 at the BITEC Exhibition and Convention Center, Bangna, Bangkok. The SKUBA 2022 team scored 4th best in the world in the category of Open Platform RoboCup@Home, a contest where each team has to build their own robots.

Robot missions in this contest were divided into 2 main tasks: "Housekeeper" and "Host of the Party". Robots were required to demonstrate abilities such as taking out garbage, garbage collection, waste separation, arranging a dining table with plates and cutlery, and washing dishes in a dishwasher.

For the host's mission of organizing a party, a house party was simulated. The robot had to welcome guests to the event, hang the guests' coats and jackets on the railing, as well as bring guests to introduce them to other guests attending the event, as well as serve drinks and snacks. In addition, the robot had to take guests to sit in seats that are still available.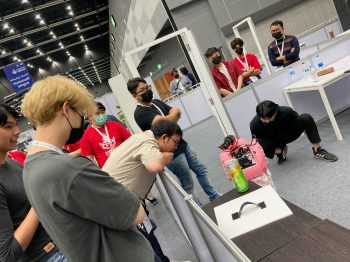 In addition to these two main missions, there was one more special mission, which was to perform as a "Restaurant Employee". With this mission, the robot was not provided with any prior restaurant information. The robot had to enter the store, create a map of tables and seats, check with people in the restaurant whether they wanted to order food or not, through waving and gesturing to take orders to submit to the cashier, and subsequently serve that order at the customers' tables. The robot was expected to automate every task of the RoboCup@Home competition. The robot development team was not allowed to assist or command the robot in any way.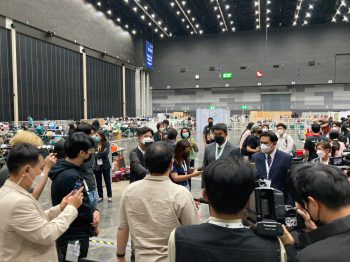 The event, in addition to various types of world-class robotics competitions (RoboCup Leagues), also comprised a gathering of robotics / AI experts from all over the world. A team of more than 3,000 contestants participated with various types of robots. More than 15,000 students, researchers, entrepreneurs and industry participated as well.

The members of the SKUBA 2022 team consisted of students from the Department of Electrical Engineering, the Department of Computer Engineering and the International Undergraduate Program (IUP). The team's advisor was Asst. Prof. Dr. Kanchanaphan Sukwitchai, of the Department of Electrical Engineering.
Source: Engineering KU News https://www.eng.ku.ac.th/news/?p=6931
Tags :